Have you ever had a disappointment? What has happened afterwards for you? How have you handled it? Did you walk away disappointed or did you find something great follow after it?
I find that I am a mostly a habitual person and sometimes it takes an unexpected change in circumstances to shake me out of my habits. On Monday I drove to one of my favourite places, Risdon Brooke Dam, to do the first of my two hour walks for the week. When I arrived at the park gate it was closed with a sign saying "due the bad weather the park is closed". Hobart had experienced very high winds over the weekend and there were many trees in the park with limbs that could be a potential risk if they were blown down on your head, nevertheless I was quite disappointed that I could not access the park.
I paused a moment at the gate to take in my disappointment and being a routine kinda girl I initially thought I would drive home and take one of my other regular walks. In that moment of pause I noticed two other small signs on the gate and I hopped out of the car to take a closer look. These signs listed two alternative walks nearby so I decided to check one of them out even though it was only forty five minutes long, surely I could find somewhere else in the area to walk to make up my two hours.
I found the trail, it had a promising start and as I meandered my way down into Shag Bay I found the trail extended up into Risdon Reserve. I ended up walking for an hour to the other side of the reserve which meant I easily managed to completed the two hours I needed by the time I walked back to my car.
The track had a few steep hills, lovely scenery and some wonderful things to look at and photograph along the way. I had such a fantastic time on this unexpected adventure that I felt excited and alive. I was thrilled to have found this track so close to home and I have now made it my new training ground because it has the perfect mix of gradual and steep climbs with some areas of level walking in between. I have been back twice since discovering it on Monday.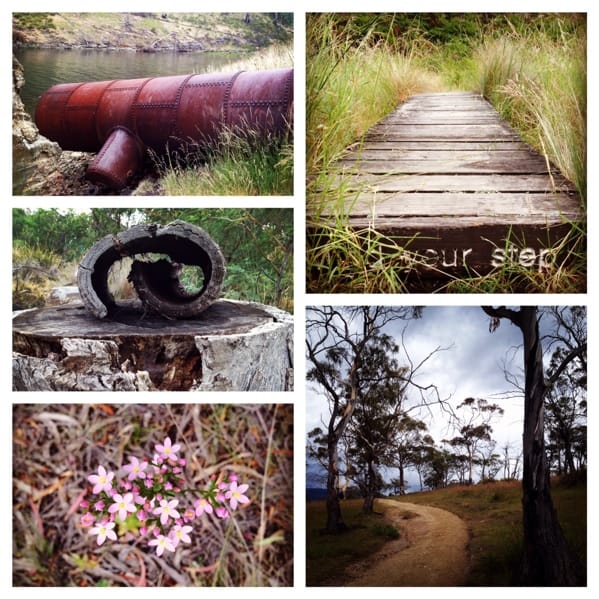 What if I had driven home and wallowed in my disappointment? What if I had decided to drive home and just take my other regular walk? I would not have discover this new walk, thats what. All it took was for me to accept that which was not in my control and to be open to what was being offered to me as an alternative. Once I took a moment to do this something wonderful presented itself to me. So remember sometimes after disappointment wonderful things can happen if you allow yourself to be open to new experiences.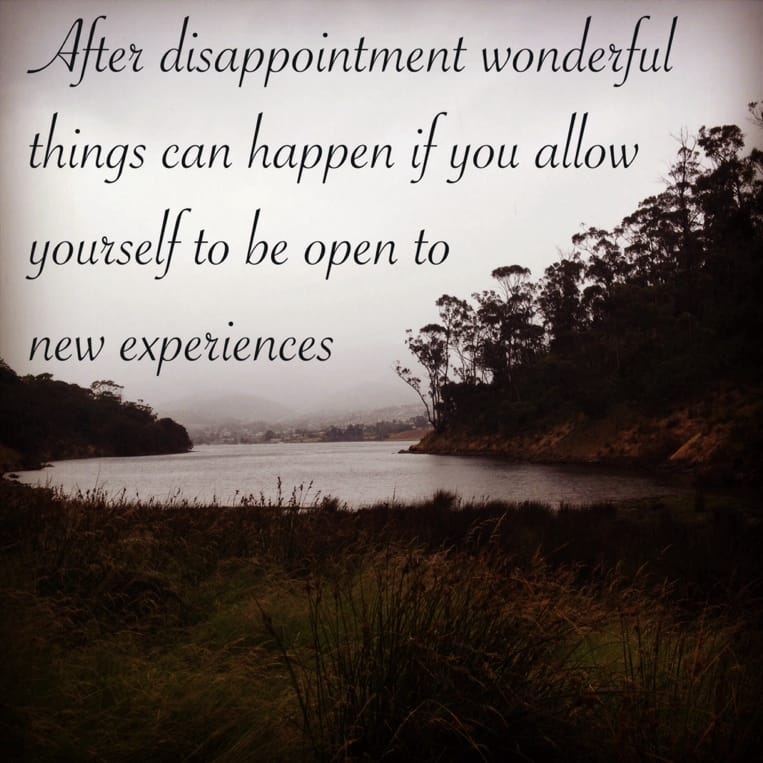 Edited with BlogPad Pro