Walking the Tasmanian Trail - Day 10
Poatina camp on Great Lake to Pumphouse camp on Arthurs Lake 19.8km (12.3Mi)
Most of today's walking was along Poatina Road which is a long and fairly straight stretch of tarred road. Because there was not a lot of scenery or nice things to take photos of along the way I started to observe what was on the side of the road. It is not that I had not noticed what lay on the side of the road before this, it is just that today it could not escape my focus as there was just so much of it.
Some of it new, some of it old, some buried, some freshly sitting on top of the ground, yes rubbish and a lot of it. Rusted cans, plastic bottles, coffee cups, eski lids, glass bottles, cushion stuffing, clothing, pram, tires, screwdriver, shifter (wrench) and unidentifiable plastic items were some of the things that I have seen.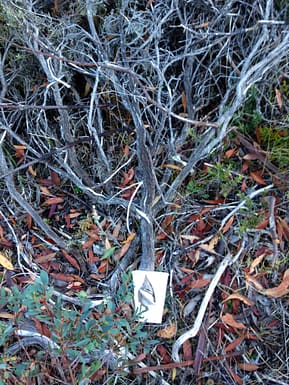 I started a bit of a mind game as I walked along thinking up names and remembering life lessons from the items I saw.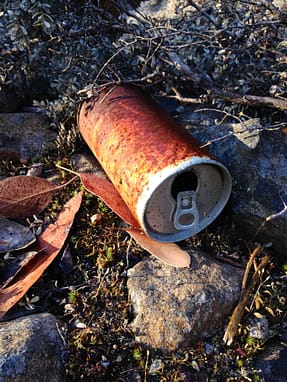 Golden Brown (aka the song) – Gold beer can and brown beer bottle
Better to wear out than rust out – rusted drink can
Dare to be different – Dare chocolate milk bottle
Milk the best out of life – plastic milk bottle
Seeing Red – Red Bull can
Source of life – water bottle
Pac-Man – broken glass bottle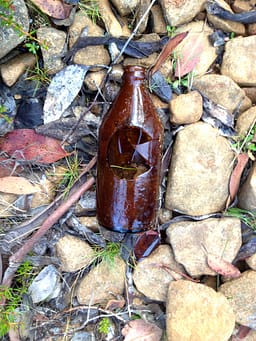 This game kept me amused for most of the morning until I became bored with it and started looking at the trees and bush around me again. One thing I did notice that was absent along this stretch of road was the roadkill and I wondered if the animals were just smarter in the highlands or if there were just fewer of them. The only other possibility could have been that the local council cleared them off the road. It was actually a pleasant relief not to have to smell their rotting carcases for a change. The worst are the ones you can't see, tucked in the bushes or hidden in the grass because all of a sudden the smell of their rotting flesh hits your nose like an unexpected left hook. If you can see them on the road ahead you can prepare yourself or cross over to avoid them. I think I have seen every possible stage of animal decay, from a fresh kill to scattered bones, throughout my journey along the Tasmanian Trail. Macabre as it is, and let me tell you some of them were truly gruesome, roadkill is a common sight on Tasmanian roads. It is one thing trying to avoid roadkill while driving at 80-100km an hour and another thing walking past them seeing and smelling them up close and personal.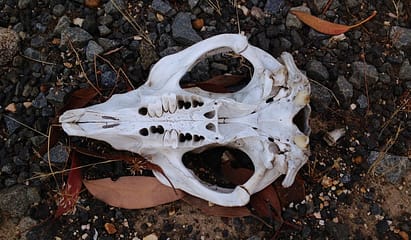 The end of the day saw me walking the last 4.5km (3mi) down Gum Marsh Road, this road was a dusty gravel road that leads to a section of the trail that I would not recommend walking along. Turning off Gum Marsh Road the trail followed some tracks cut up by Four Wheel Drive vehicles under some very large power lines and it was not clearly marked. I thought this section of the trail might offer me a scenic change from the tar road I had travelled on most of the day as it followed the shoreline of Arthurs Lake. However this was not the case, I had to pick my way along the track watching where I put my next step and the shoreline was at such a distance I did not see the lake much at all. I eventually made it to the campsite and got to rest my weary legs and feet once again.