Walking the Tasmanian Trail - Day 13
Pine Tier Lagoon to Jassid Shack on Bronte Lagoon 12.2km (7.6Mi)
I had anticipated this day since I started mapping out my walk across this island called Tasmania. It was one of the few days of walking a shorter distance and I would be walking to one of my favourite places in Tasmania, Bronte Lagoon. I knew exactly where I would have my break and what I would do once I got there.
The other reason I anticipated this day is that once I arrive at Bronte lagoon I would be on my second rest day out of three and at the halfway point of my journey. All these things made me look forward to walking on day thirteen.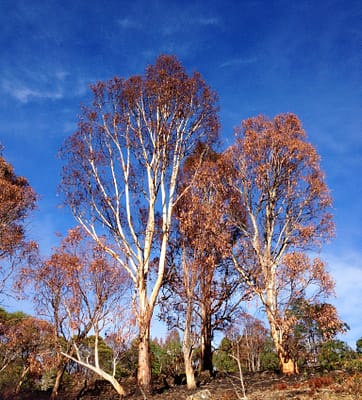 The morning was clear and a brilliant blue graced the skies once again for me. I passed through an area of bush that had not long been ravished by fire during the summer months. The colours in the bark were beautiful and the small signs of new growth emerging from the gum tree trunks made me wonder in awe at these amazing trees that have adapted to the Australian environment. I spent some time just looking at them and taking photos.
The scent of the burnt bush, observing the tall trees that lined the road and taking the time to look at the water channel that curved off into the distance gave me a new experience of a road that I had driven along many time in the past. The textures, sights and senses I experienced travelling at a walking pace added a new dimension to the familiar territory. I highly recommend taking the time to walk, even if it is in your own city or town. The experience of walking gives you something very different when you take the time to notice the environment around you.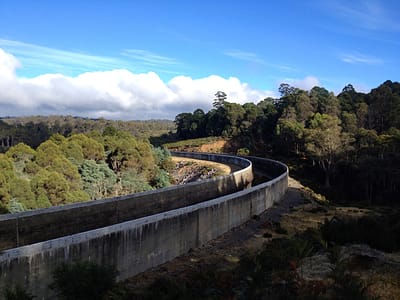 I eventually arrived at my rest spot and entered the local Bronte shop eagerly to buy one of my favourite things to eat. I sat on the veranda to savoured every mouthful of my lovely chocolate coated Connoisseur Sumatran coconut ice cream. Once my moment of sweet pleasure of eating ice cream was over I swung my pack back on and headed down the road towards Bronte Lagoon.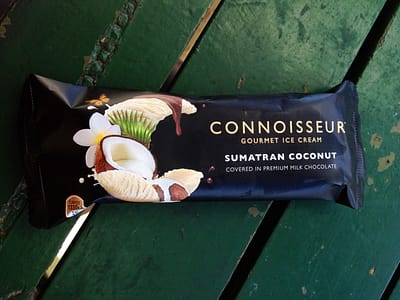 With sunny blue skies above the road leading to the lagoon stretched ahead and welcomed me as I anticipated my day and a half of rest. When I arrived at the shack I found it empty as Paul was out fishing. This gave me a moment to settle in and relax before he arrived back which I was grateful for.

The most exciting event of our rest day was washing all our clothes by hand in buckets of water that Paul hauled up from the lagoon because the water tanks were low. It was nice to be in the familiar comfort of the shack for a day and a half before starting out on the second instalment of my walk from Devonport to Dover.