Ambleside to Railton 23.7km (14mi)
After a later start than expected due to waiting for the RACT to arrive to buy a new battery for the car, I was off. As I began walking away from Paul I felt a little weird, I don't know how else to describe the feeling so weird it will have to be. I kept looking back at Paul and waving goodbye, it just seemed to be the right thing to do.
About 10 minutes into walking down the road it hit me that I was actually doing what I have wanted to do for eight years and had spent the past three months training and preparing for. I allowed the wave of emotion to wash over me and I began to cry, that face scrunched up type of crying.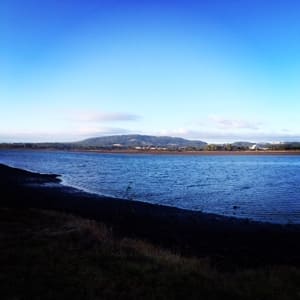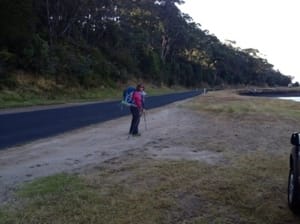 I settled into walking and taking in the scenery around me with the Mersey River to my right I was glad I chose to start on River Road in Ambleside. My first five kilometres was a breeze and I arrived in Latrobe about 10.30 am.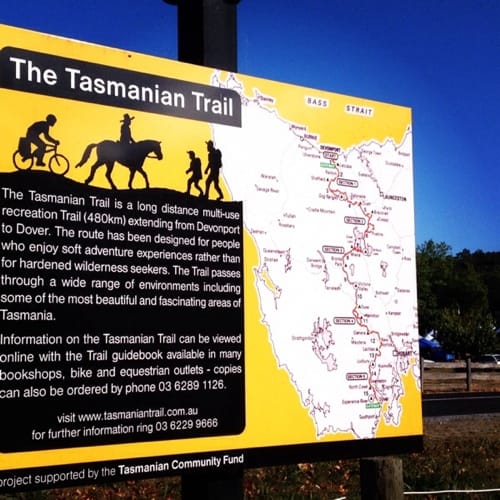 I needed (or should I say wanted) a coffee so ambled into Latrobe on the search for a cafe open on a Sunday morning. There were a lot of people in town and it was not long before I found a place to quench my addiction. After ordering a coffee I sent Paul a text to let him know my whereabouts and lo and behold he was just down the road filling up the car with petrol. Five minutes later he joined me for a coffee and a chit chat about how things were going.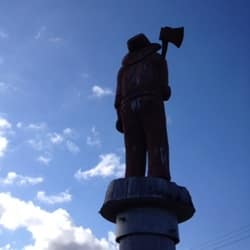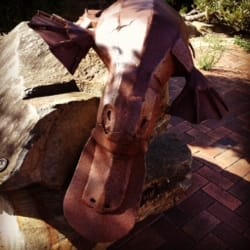 I felt strong and happy as I left Latrobe. It was not long and I was walking through dairy farming country and the smell of cow manure filled my nostrils. The flies began to hover and stick on me as I said hello to the cows staring at me from the paddock they were housed in. I passed a sty and sign for fly fishing access to the Mersey river and I couldn't help myself from taking a quick photo and texting Paul to let him know so he could take the opportunity for some fishing while in the area.
I finally turned Old Deloraine Road, my first dirt road passing some lovely farming areas then into Native Plains Road where I hoped to find a nice spot to stop and eat my lunch. Lunch was eaten standing up with my pack sitting on a cut stump of a tree and ants crawling around my feet.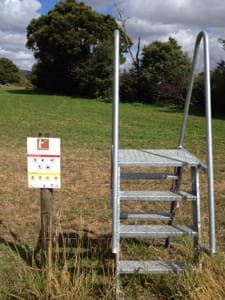 I made it to the Mersey river crossing where I took a twenty-minute break and sat by the water to have the rest I had hoped for at lunch. Having taken off my shoes I put them back on with thoughts of wishing I could just stay here until the morning to recover.
As I started to walk again I realised how sore my feet were and the top of my left foot gave me pangs of pain with each step. I staggered into Railton with every inch of me wanting to just lie down and put my feet up, it was a hard last few kilometres.
Paul greeted me on the edge of Railton letting me know the free camping spot was only for self-contained vehicles so we decided on booking a room at the only pub in town. I had read that they had recently purchased new beds and bedding and at this point, I could think of nothing else than lying on one and recovering from my first 23.7km walked.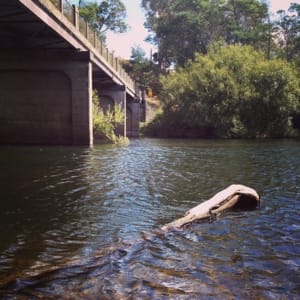 Edited with BlogPad Pro